KPPC Lecture Series
With the aim to build national capacities in the area of public policies, the KPPC holds a monthly talk series that provides a platform for policy dialogue and relevant policy debate. The talk series brings onboard renowned speakers, practitioners, and academic researchers with public policy expertise from around the world. In engaging with the public, experts and national stakeholders. The KPPC Lecture Series serves as a platform where different ideas from around the world are shared and policies are challenged to inform future policies. The first step to drafting an effective public policy is to have the knowledge and expertise needed to produce it. The KPPC lecture series serves to share expertise and knowledge in order to effectively take that first step.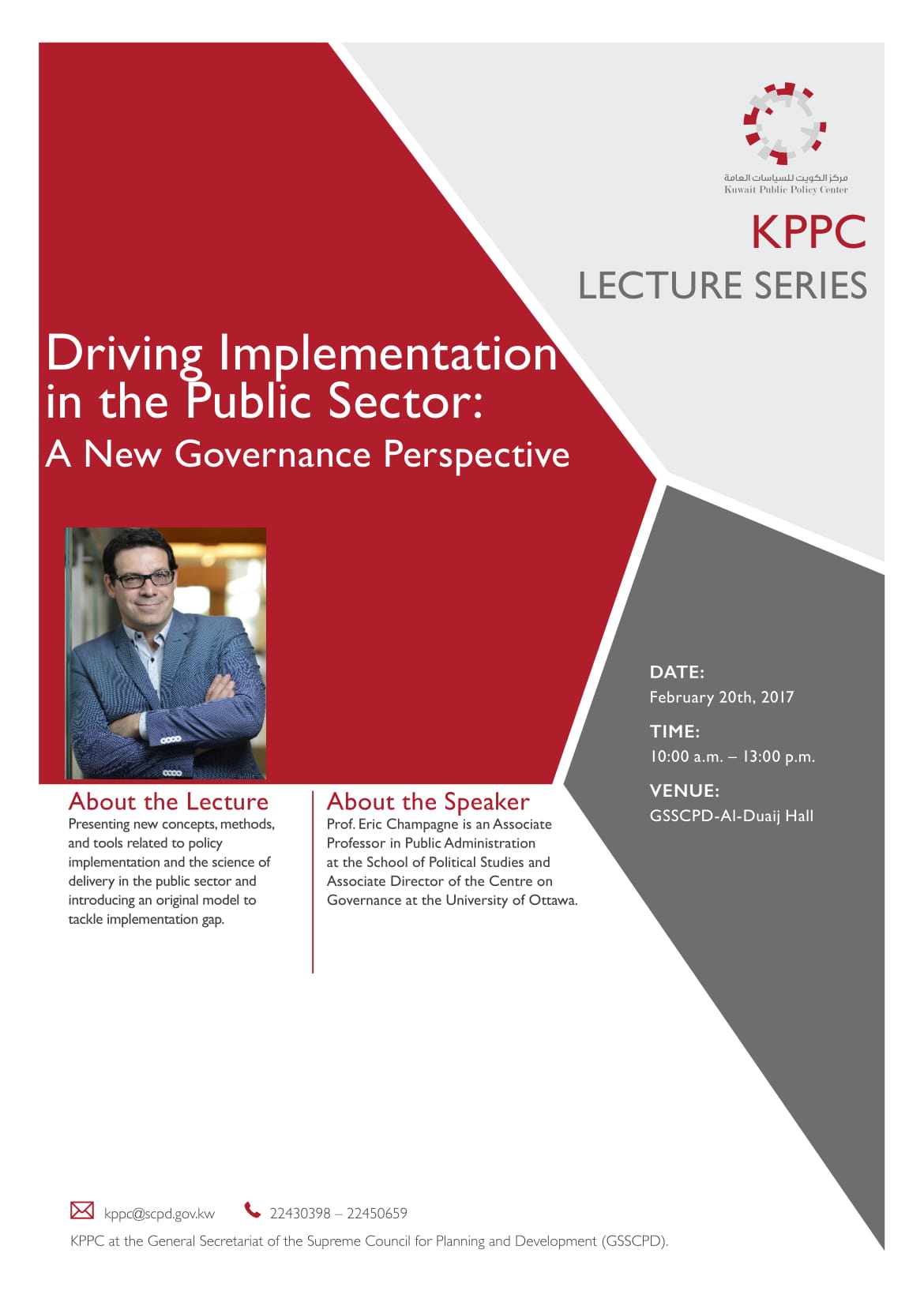 Driving Implementation in the Public Sector: A New Governance Perspective
Presenting new concepts, methods, and tools related to policy implementation and the science of delivery in the public sector and introducing an original model to tackle implementation gap.